Fancy some juicy, free local SEO tips from industry experts?
The COVID-19 outbreak was tough for everyone. Especially local business owners that may not have the budget to work with a specialist marketing agency.
So I decided to put this post together, that allows independent business owners to tackle some "must-complete" SEO tasks.
Knowing where to focus your efforts as a local business can be tricky. Fortunately 45 of the industries top local SEO experts have come together to share their top local SEO tips.
And the best part? It's all free!
Local SEO can fall into a lot of areas. It's also easy to get lost and pick up some bad optimisation habits.
So how do you know what optimisation tactics work?
What area of local SEO will give you the best ROI?
To help business owners that are working on a bit of a budget, I asked 45 of the industries experts to reveal their best local SEO tips by answering one simple question:
What are your 'Must Complete' Local SEO Tips and Why?
All of the experts responded with some awesome recommendations that will no doubt help you improve your local SEO performance.
The great part about it is that a lot of these recommendations can be implemented right away, with no input needed from a developer.
I've categorised all of the tips into specific coverage areas – further in the post you can find in-depth explanations from the experts, with some great real life examples.
The top 10 local SEO tips by category
There's no surprise seeing Google My Business come out on top of our list of expert recommendations. Moz's State of Local SEO survey has Google My Business as the number one ranking factor when it comes down to local SEO performance.
The full top 10 list can be found below:
Google My Business (24 votes)
Localised Content (18 votes)
Local Reviews (16 votes)
Local Link Building (8 votes)
Citations (8 votes)
Structured Data (5 votes)
Local SERPs (5 votes)
Consistent N.A.P – Name, Address, Phone Number (4 votes)
UTM Tracking (3 votes)
Quality Photos & Video (3 votes)
A full list of the categories can be found below.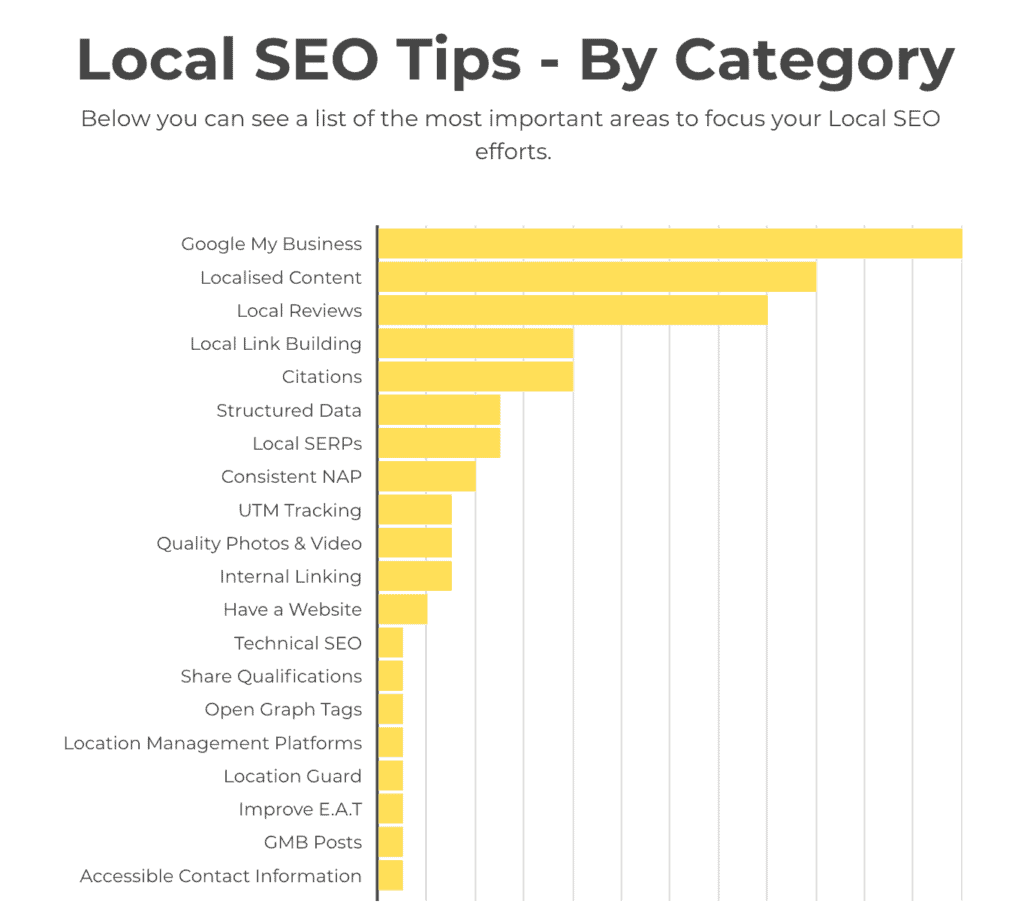 Some points that are worth noting here; all of these areas are important aspects of local SEO. Focussing on one specific area isn't necessarily going to fix your problems if you're struggling.
As with any SEO strategy, it's an accumulation of strategies coming together that really allow you to see a positive impact.
Some local SEO tips that didn't quite make the top 10 list include:

Internal Linking
Making sure that your websites structure is easy to navigate for both users and search engines is hugely important. As well as XML sitemaps and robots.txt rules; search engines rely on internal links to help identify and crawl new content.

Make sure that you're using natural, relevant anchors with your internal links to help search engines find local pages.

Having a Website
If you're an existing Google My Business user you'll have noticed a section within the dashboard called "Website".
This in theory allows you to create your own website within Google My Business.
There are debates as to how successful a local business can be without a unique website – Darren Shaw, of Whitespark delivered a really interesting case study at BrightonSEO on that exact question. You can take a look at his deck
here
.
Local SEO tips from 45 industry experts
In this section you'll find the top tips from 45 of the industries top professionals.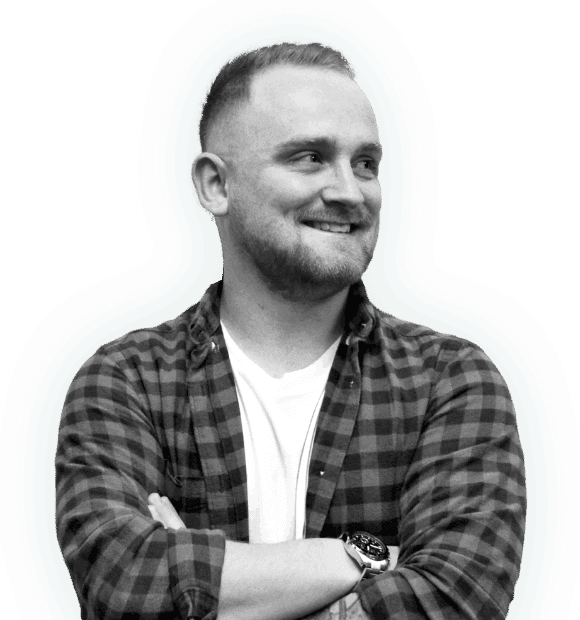 You'll quickly see that local SEO is primarily focussed around a handful of priority areas. But that doesn't mean you should overlook others.
My local SEO tips would be to focus primarily on Google My Business. Make sure that you have claimed and verified your business and complete as much of the profile as you possibly can.
Work with you sales teams to put a proper review structure in place, whether that be collecting Google Reviews or on 3rd party tools like TrustPilot or Feefo.
Build location specific landing pages and get the fundamental on-page optimisations in place.
Build local citations to the site. It can be easy to list your website on any old directory but don't fall into the trap. You want to be listing on local or niche directories that will build trust and add value.
When you're creating content for your websites blog, try to make it "link-worthy" and pitch it to local press – you'll have a greater chance of generating local links if its meaningful to their community. Don't forget to use optimised anchors within your internal links to help give the pages a little bump in the rankings!
For local links, offer to write case studies for any suppliers you use. It shows you value their service and it gives you the opportunity for a link from their website. Handy!
Get your primary category in Google My Business dialed in. Granular categories are more useful to searchers and search engines than the top level categories. Think "Divorce Lawyer" instead of "Law Office".
If you qualify for practice/practitioner listings – get those setup.
But make sure your primary categories don't compete. For example, a Doctor vs Medical Clinic. Go with Divorce Lawyer for the practitioner, Law Firm for the firm's GMB listing.
Anyone who faces the public in a personal role could qualify. Doctors, dentists, lawyers, financial planners, and insurance or real estate agents are all individual practitioners. So are Tattoo Artists and Stylists!
Diversify your review site listings – While it's incredibly important to focus on Google My Business, by having your business distributed across multiple industry-specific review sites, you're multiplying the visibility of your local business.
Industry-specific 3rd party review sites also are essentially qualifying leads for you. Traffic from these sites is most likely coming from middle-of-the-funnel and bottom-of-the-funnel prospects that have a problem, have investigated solutions, and are considering you as their professional of choice.
Bonus tip: Review generation is an ongoing process. Reviews from the past week or month are more important and valuable than reviews from 5 years ago. Put a process into place to consistently ask for reviews across multiple reviews sites from your customers. Use a review funnel landing page to provide an option for your customers to leave a review on the review site that's easiest and most familiar to them.
Once a Google My Business listing is set up and verified, there are still lots of ongoing activities to be done that will help drive sustained results. One of them is reviews.
My best tip for getting reviews from clients is that you request them at the point where the client is most satisfied with your products/services. It's easy to send them a link to fill out and I've managed to get a review every time I have asked a happy client.
Another activity for local SEO is posting on your GMB profile. I tend to do this whenever I release a new blog post, and it definitely helps drive more traffic to my website.
Another important tip for local SEO is getting niche-relevant and geographically-specific citations, which include the business' name, address, and phone number. Doing this not only helps drive targeted traffic to your website, but also provides positive trust signals to search engines.
Here's a really quick tip – use UTM tracking on Google My Business links. If you don't do this you'll find it hard to distinguish the performance from your Map listing and organic listings in Google Analytics and Search Console.
Half of the challenge within local SEO is not being able to understand which drives the most traffic/new business – traditional 'organic' or local results.
Install Location Guard to your browser. It's a free Chrome extension that lets you fake your location while searching on Google.
You can use it to see how search results look like from different locations. How your visibility drops when users search from across the town or from a city nearby? That's essential to know.
Location Guard is more reliable than other tools that use URL parameters since it simply changes the location that's being reported by your browser. The one thing that I like the most about Location Guard is that it lets you understand the broader context beyond the local pack.
You'll see how the search results are structured – for example, what ads (incl. shopping ads) show up in your area and compete with your organic listings. And it works with Google Maps as well!
Here's my local SEO tips to help increase your local brand awareness as well as your local SEO…
Local SEO relies on links from other websites back to your own website and there seems to be an advantage in securing local links from local businesses.
This will increase your website's exposure when people search in Google for local phrases like 'electricians in Exeter'.
One of the easiest ways I've done this with clients is for them to draw up a list of all the people they use for their business connections (accountants, lawyers, cleaners, the council etc) that are located in the same geographic area. We then look through their websites to see if they have a testimonials section.
For those that do we reach out to them asking if we can give them a testimonial. Or if they don't we ask if we can write a post on why we're so happy to work with them. Almost everyone will accept as it's good for their brand image.
However, it also really helps put your business in front of other relevant business owners who are looking on these websites. When you've added the quote and business name most people will naturally link it back to the website and boom you've scored a local link helping improve your visibility in local Google searches.
1. Make sure your Google My Business listing is current, and you're using all the options. If they allow you to do something, take advantage! Fill it in! By doing so, you not only bolster the visibility of your GMB, but you help your website in search results.
2. Get as many happy customers as possible to leave Google My Business reviews. They're one of the top things that help your listing, and Google uses them in many different ways.
Sidenote: Make sure you use your GMB shortcode, available in your GMB dashboard, to help reviewers get to your listing as easily as possible.
3. On your website, make it as easy as possible for potential new clients to contact you. Have your clickable email address and phone number in your header and footer, on your contact page, and at the bottom of most blog posts. By doing this, you're encouraging clients to reach out to you with no stress. No one wants stress these days, so making it easy on them may help you win the day!
4. If you have a bricks-and-mortar shop, be sure to have photos of it on your site and in your GMB. Potential clients want to know what to expect, and what the vibe of a business is, before they arrive. By getting this info out there, you're making it easier for them to make the right choice.
5. For service businesses, make sure you post photos of your vehicles and your staff on your GMB and on your website. This is especially helpful for businesses that enter clients' homes; they need to know who's going to arrive at their home, and see if they trust them.
6. Be sure, no matter what type of business you do, to add your qualifications on your website. Let folks know why you're the best choice. Have you been trained to provide a service? Has your staff? Have they had their backgrounds checked, or have they been trained in sanitary procedures? Add this info, and outbound links to the training sources. All of this helps clients see that you're an expert in your field, and your training is legit.
Actually DO Local SEO!
So many businesses don't do it… writing awesome localized content and building killer local links makes a massive difference.
And don't forget to optimize your GMB and use all the available features to stand out… and don't forget to have a solid review strategy in place! 95% of businesses out there don't do any of that, so it's usually really easy to blow past competitors if you just put in the work!
Obvious one – GMB profile – it needs to be fully complete. It also needs to have an up to date category choice as these have changed and some profiles have legacy categories.
We see improvements with better aligned categories.
Being active and publishing posts, statuses, updates, offers and pictures helps a lot with GMB and local rankings.
We put a lot of emphasis on consistency – there is some disagreement on this because – you know, it depends, but we like to make sure all business information is consistent and present in all local categories.
Another thing that we like to check is naked URL local citations, getting those turned into links – it's also important to have strong brand awareness in these, rather than the traditional approach of let's stuff this link full of keywords type method.
My blog is about Milton Keynes. I soon realised that my main competitors are high ranking sites such as TripAdvisor, particularly for some of the search terms that I wanted to rank for.
Focussing on the niche of Milton Keynes has not only helped grow my expertise in this space, but also authority on keywords such as 'best places to eat in Milton Keynes' and 'best brunches in Milton Keynes' as some examples which show up on the first pages of Google.
I keep all of my content fresh and up to date and make sure it is linked in other relevant places on my website.
This has helped me to boost my rankings and many of my new readers now find my blog posts through the Google Explore section which pulls relevant local content.
My tip would therefore be to ensure your content is well researched, kept fresh and is clear what is is offering from the outset. This will help it stand out against competitor sites that may be higher ranking but ultimately, you can deliver more value!
Cast your net a little wider – If you're a local business with only one location or branch, you may think you're limited to targeting people in that one location. But in reality, your business may be relevant to customers who live in the next town or even further afield.
So if your shop is based in Reading, but you know you can deliver to nearby Henley-on-Thames, create a localised landing page optimised for Henley too. Just make sure that new page isn't a carbon copy of others, and that it contains unique content that's valuable to your Henley audience.
You'll be casting your net that bit wider and effectively doubling your visibility with minimal effort.
Set up a Google My Business profile and fill out as many details as you possibly can.
GMB is a great way for your potential customers to discover you in the first place and find out how to interact with you whether that's by visiting your website, calling you or visiting your shop/office.
So make sure you put the exact right address (and match it up to what's listed on your website) and that your opening hours are correct. People will often Google a company to check when they're open until, so they can call or visit. If this information is incorrect, you're going to have some frustrated customers!
GMB – Without a Google My Business page, you have no chance of competing in the local pack results. It's super simple to set up with no real secrets or tricks, simply fill it with as much useful information as possible.
Citations – Also known as directory listings. People often get confused as directories are an old fashioned way of building links, but they are still super useful for Local SEO. My main tip would be to focus on quality not quantity, don't go building 50+ listings.
Just like your GMB page, you should fill them with as much useful information as possible, including opening hours, business description and photos.
Website Optimisation – While there's loads of things on your site that you can do to help improve your Local SEO, the main things you should focus on first are your page titles and content. Make sure they are optimised for the local area that you are targeting and that you have your address and phone number listed.
Reach out to well rated local guides to ask them to come and review your business. Take advantage of Local Guides Connect.
Google recently announced that they are making maps more social by giving people maps social profiles that will be public.
These profiles will contain your favourite places as well as collections of your pictures and reviews for each location. People can also follow your reviews in a particular area. Therefore, it would make sense to get in touch with the most prominent local guides and ask them to review your business as it will expose your business to hundreds of new people in the local area.
Demonstrate the value of your marketing skillz ⚡ and the value of local SEO to your business or organisation's bottom line by tagging up your GMB links!
Do this as soon as possible, before you kick off on implementing your tactics, so you'll have a clear picture of conversions BEFORE and AFTER your awesome optimisation.
Some Do's AND some Don'ts!
Consider Google as the first thing customers are going to see about your business (NOT your homepage). Your customers WILL Google you, so what do they see?
Search for "your brand name" + "city", do you like what you see?
Try and take control of everything that appears on page 1 of Google for your Brand (run this test on desktop and mobile). Repeat this for your top local competitors and see how they rank in comparison to you.
Take control of your page 1 listings on Google IT IS your homepage! Try and use, sensibly, every feature available to you within the GMB dashboard. If you have "Services" add services, if you also have "Products" then also add your services as products.
These two are displayed very differently on your online GMB profile, Products can be very visual and gives you the ability to click through deep into your website. Try and be creative with the images you use. It makes your listing POP compared to your competition.
Try becoming a Local Google Guide and suggest edits to spam listings in your neighbourhood, town, city. It's a good way to "try" and edit spammy business names before heading over to Googles Redressal Form.
Don't Waste your time "GEO-coding" your images to make them more "local", this is a complete waste of your time! Don't use stock images if possible, photos of you, you at work, your offices, your location looks far better to your customers than two generic business people shaking hands and smiling!
You might read that linking to your GMB listing is good for your local listing in the 3 pack. Another waste of time! You could be focusing your time on trying to get local links to your site, perhaps from your Chamber of Commerce or a local charity / sports club you have helped support.
If you have more than a couple of physical locations – and you're serious about competing locally – you should invest in a location management platform (LMP) like Yext, Uberall or Synup.
All do different things on different scales, but they all take the legwork out of claiming citations and keeping information up to date.
We're moving the Rise at Seven office, using Yext, and I've updated all the business info in about a second, claimed and posted on Foursquare, Facebook and GMB, and have actual analytics (and a meaningful uptick in traffic/impressions).
Local SEO is one of the last areas that lots of people insist on doing without any tech support and with the quality of the tools out there I don't understand why.
Local SEO drives revenue as a last mile channel. Following best practices can dramatically increase walk-in visitors and phone calls. I'm providing 2 local SEO tips that I've found are powerful and often overlooked by business owners:
1. Create dedicated location pages on your website for each business location.
The page should include basics like name, address and phone number (NAP) as well as additional localized content and functionality, including hours of operation, map and/or driving directions, features/ammenities and reference any relevant local attractions or points of reference to create a stronger "scent" for Google.
It not only increases rankings, it helps create a better user experience which improves location foot traffic.
2. Thoughtfully and proactively manage reviews.
This is fairly obvious, but requires a meaningful amount of consistent effort. For optimal impact, create and follow a process that includes monitoring and responding to all reviews (positive or negative).
Actively solicit reviews across social, business and local sites to maximize the quality and quantity of reviews.
Lastly, share the best reviews via social and on your website in order to maximize the impact and create signals that validate your business with third party platforms. Not only will positive reviews result in greater credibility and business, it will have a positive impact on rankings.
#1 Always optimize your Google My Business profile – I see so many businesses that want to rank higher in local search, and yet they are completely ignoring the biggest piece of that puzzle. When it comes to ranking in Google Maps or the Map Pack, GMB is the key.
#2. Map keywords to site structure – This one is a bit dependent on what kind of business we are talking about. But the goal here is to group your content, pages, and URL structure into organized sections based on: – Location – Services/Products – Sub-services/sub-products This is especially helpful for multi-location businesses.
For example, think of a dental practice in Washington State.
They have 3 locations in Seattle, Bellevue, and Tacoma. The reason we want to focus on site structure is to target pages with keywords like "teeth whitening Seattle, WA" and "teeth whitening Tacoma, WA". Since we can't optimize for all 3 locations very effectively, we need separate pages for each service, for each location.
So that might look something like:
example.com/seattle/services/teeth-whitening example.com/tacoma/services/teeth-whitening example.com/bellevue/services/teeth-whitening
Structuring your website to align with your service offerings and your locations allows the greatest ranking opportunity. i.e. you group and optimize your content to target very specific location keywords.
#3. Build local links – Depending on the industry and competition in the space, a few quality links can go a LONG way. When executed properly and with an SEO strategy in place, a handful of highly authoritative, relevant (and ideally local) links can drastically improve rankings for important service or product pages.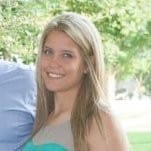 SEO Specialist – Anvil Media
1) Fully optimize your Google My Business listing. GMB information and engagement accounts for 10%-13% of 2020 Google Ranking Factors.
In addition to the business name, phone number, and address there are several other features of GMB such as reviews, product highlights, and posts that not only showcase more of your business, but offers users more opportunities to navigate to your website.
2) Publish dedicated location pages on your website. These pages should include optimized content for the service areas in addition to specific/important information about each location. This will help to establish what areas your business will service.
Google My Business is the unequivocal star of the show for local businesses and is at the forefront of my local SEO tips. It's accessible enough that even small business owners lacking the budget to hire professional help can still get set-up and improve customer acquisition.
A simple Google search will generate plenty of helpful guides on the basics. GMB optimization is essential to maximizing results from branded search (customers searching directly for the business name will see the business knowledge panel).
It's also a major opportunity for discovery (being seen by customers searching for products or services the business offers).
The local 3-pack or map pack in Google's search results often get the majority of user engagement for local intent searches and GMB signals are the biggest factor in being visible there. A related and also very important aspect of success with GMB is generating reviews – ask your customers for reviews!
My number one tip is to saturate the SERP by following the barnacle SEO strategy. After performing local keyword research, run an AdWords campaign to understand what queries are converting, and then work to gain as much visibility as possible on SERPs for those queries.
This will certainly include your website and GMB listing, and most likely 3rd party platforms like Yelp and other industry specific platforms and directories.
My second tip is to work to gain a strong GMB presence. For many of our local clients, GMB profiles drive as many or more visitors back to the homepage than the actual homepage receives from our traditional organic listing in Google Search.
Fully complete your profile, have a solid review strategy in place, add high-quality photos and videos, and take advantage of posts for branded searches.
Be sure to add UTM tracking parameters to your website link, and consider using a tool like CallRail to create a GMB specific phone number for complete listing attribution.
Let's be honest. Local-focused links and on-page are table stakes at this point. What most local businesses are lacking is content that generates links on auto-pilot (either from local sites, industry websites, or digital PR).
A local window washer should publish an article on the cleanest windows in their city and pitch it to all local news sites (as well as the businesses and buildings mentioned).
Then, they should publish an article on how the top ranked window washers (easy to find via Googling) are faring during the COVID pandemic and pitch that to national news outlets and industry websites.
Finally, create an article focused on digital PR that calculates how long it would take to clean every window on the Death Star.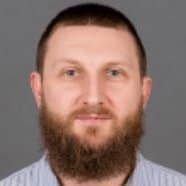 Local SEO Account Manager – Sterling Sky Inc.
Fill out your Google My Business profile completely – GMB is basically your websites homepage. It's the first thing people see when they Google your business, service or even product.
Make sure to fill out each aspect to take full advantage of each section and provide potential clients with as much information as possible to make a purchasing decision.
Get listed on all relevant business directories for your industry – Each time I mention this, I hear virtual groans. If you search your most popular products on Google, what websites show in the SERPs?
If you are in the US, most likely it is Facebook, Yelp, Twitter, the BBB, and niche directory sites specific to your industry. If those sites are showing prominently in Search, it's a good idea to also be listed on those sites.
They are getting visibility, you will probably receive traffic from them, and you will also get a listing with a link to your website.
Attain Reviews – Not only are Reviews a ranking factor for Local, but they will increase sentiment of your business. They can help increase sales, conversions, and drive traffic to your website.
Google my business listing. Optimise it. It's easy, free and very effective. Then updating it regularly. It's arguably the most important of local SEO tips.
Create location specific pages optimised for local keywords and use as much local information as you can. Include opening times and look to answer FAQs.
Ensure you've claimed and properly completed your Google Business Listing! I've seen in some industries that these listings drive a huge amount of traffic and revenue to client sites (in some cases I saw up to 70% of organic traffic coming from the business listing – as I'd added some custom UTM tags to the URL to help with analysis).
Make sure that you update the listing fully and that you try hard to capture as many reviews as you can, as I believe these also have a pretty big impact on your visibility in the local search results.
And of course having lots of (hopefully positive) reviews will show your business is active and that it has plenty of happy customers!
Ensure you have a strategy of some kind in place to capture these reviews at a convenient moment in the customers purchase journey.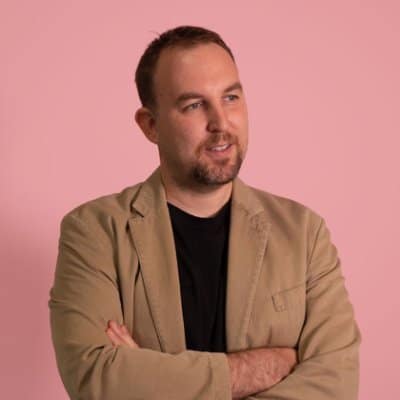 SEO Director – Rise at Seven
My best local SEO tips are to make sure that each business location has a complete page, complete with a true URL, time and time again big businesses have a poor quality template for each location which doesn't allow for aspects such as shareable canonical URL.
From this point it is far simpler to add in aspects such as Schema (even if you are injecting with GTM).
To take it a little further, make sure they have Opengraph and Twitter cards as people often recommend businesses online and a page to link to that pops out with the appropriate metadata is important.
When targeting a specific location, have a deep look on the SERPs at which companies are performing for searches in that area – and why they're likely being seen as the authority.
Is it a local company that has a sole focus on that location, or is it a national company that are effective with their local targeting?
Take a look at their link profile, the makeup of their page, and how bullish they are being with pushing that specific location in their copy.
Understanding this will help you devise a strategy around where you are likely lacking.
So many businesses neglect the basics when it comes to local search because it's not as "attractive" as Instagram.
Make sure you claim, and post on your Google My Business profile. This gives you more real estate on the search engine results page.
Don't neglect the importance of writing local copy for your website. Be an ambassador for your neighborhood and tailor your content to your local community.
Citations – Make sure these are consistent across the web, ensuring all of your NAP information is the same wherever your business is cited.
Fail to do this and you're sending the search engines mixed signals when it comes to your company information and how this should be indexed.
There are tools available for you to do this if you have hundreds or thousands of citations, or you can do this manually to ensure accuracy.
Structured Data – Let Google know you are a local business by using the LocalBusiness schema.
Alongside any industry specific structured data you may have in place, this will all help search engines to understand what your business does and who you cater for.
Google My Business – This should be the hub of any successful local SEO campaign, and not ensuring this is perfectly optimised is a cardinal sin.
You can add keywords (naturally), select your categories and ensure this is up to date with all of your latest company information, images and videos.
Utilise all the features this great resource has to offer local businesses, as you will be losing out to your competition if you don't.
Get reviews. This seems like it's a no brainer but I've often seen sites not put any effort into actively getting reviews on Google and responding to them.
Reviews are (according to various studies) a key ranking factor for local SEO, so having good reviews and plenty of them is good for your rankings.
Another area people often overlook is how reviews tie into CTR, a BrightLocal study showed that 56% of users would select businesses based off of favourable ratings.
Having a 5 star rating will get you 25% more clicks than a 3 star rating and 82% of customers will read reviews when searching for local business, so with the evident fact that consumers have more trust in well reviewed businesses it is key to make sure you try to get good reviews.
That same BrightLocal study showed that 7 out of 10 consumers will leave a review if the business asks them to, so by simply asking customers to review you on Google can improve your SEO and CTR to generate more traffic, it's simple, costs nothing, but still so many businesses overlook this area of local SEO.
1. Make your website at least look the part – there is no point investing time into local SEO if you're sending people to a website that will just never convert.
Keep your website clean with clear call to actions e.g. Phone Call
2. Claim/Register a Google My Business listing – Once you have created your Google My Business profile, don't set and forget it. You must make sure to keep it up to date and as accurate as possible.
Correct and fresh information is much more likely to provide a positive experience for your potential customers.
3. Get reviews AND reply – Reviews should not be seen as a one-way flow of information. People need to understand that it is an opportunity to further engage with customers. Having a strong online reputation is a cornerstone for local SEO.
It may seem old school for my local SEO tips I've repeatedly found that getting involved in (and sponsoring) local events can make a big impact.
Between the feel good factor, the local news coverage, the widely shared photographs and local businesses mentioning your business in a good light can really make a significant impact on awareness in the local area.
You won't always get press or links, but when you do, they are always incredibly valuable and have the added bonus of boosting your standing in the local community where you trade!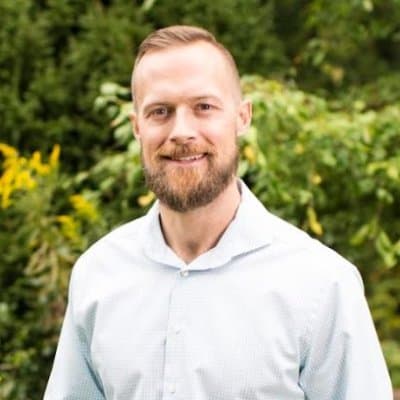 VP Local Search – Sterling Sky Inc.
Businesses need to understand how they rank across their entire market. With proximity to the searcher being a major ranking factor, the days of rank tracking from one searcher location are over.
These "Geo-grid style" ranking tools such as Local Falcon or Places Scout need to be a part of every local SEO's tool belt.
By understanding how a business truly ranks across their entire market you can start to identify hyperlocal opportunities and hyper-optimize your local SEO efforts.
Learn how to identify and report GMB/Maps listings that are breaking Google's guidelines and outranking your business.
Imagine a scenario where you identify a competitor that is ranking #3 in the 3-pack and they are using a virtual office for their GMB, which is against Google's guidelines for local businesses. You report them via Google's Redressal form and Google removes them from GMB and maps.
Guess what? You're in the 3-pack now. Not a bad return for a small effort.
I have five key local SEO tips to share.
Google My Business – ensure your business is correctly listed with Google and your profile is fully fleshed out. Product details. Images. Add anything you can that adds value to your listing.
Website – make sure you have your location on every page (in the footer) or a page for each location. Additionally ensure you have a page for every service.
NAP – make sure you use the same Name, Address and Phone Number across your site and any third party business listings (citations). This is crucial as even a business like ours, with a relatively simple name (Bowler Hat) has various permutations and historical names. We also have some competitors that have called themselves Bowler Hat X so… help Google understand that you are "the" one true version of your business and that you operate from this one true location.
Citations – ensure you have citations in all the major business directories and portals and be double sure you have listings in any industry or location specific portals to ensure you send the correct signals regarding your business area and location. Ensure you eliminate any older citations with incorrect name, address or telephone details. Also ensure you link to the correct version of your website from each citation. Also remember that bigger (or more) is not better – just get the major listings added and call it good.
Reviews – ensure you have reviews starting by adding them to your Google My Business listing. Then, start to add reviews to any other highly visible platforms like social media or high ranking citations.
In this instance, you will want to do some research to ensure that where there are listings that rank for your keywords you have directed reviews at these listings. In a nutshell, make sure that anywhere your customers are looking that you look the part!
Ultimately, my high-level take on Local SEO is that Google uses a triangulation system that joins up data from your website, your GMB listing and your citations. This is what categorises your business and confirms the location you operate in.
A good way to think about this is that you are sending a signal and you want that signal to be crystal clear and just be the services you provide and the locations you cover. Any incorrect elements, like bad NAP data creates signal noise and this in turn reduces trust and confidence in your business.
Owner – Sterling Sky Inc.
Make sure you look to see what page of your site is ranking best organically and that you're using that page inside GMB. The URL you link your listing to has an impact on ranking.
Make sure you add all relevant categories to your listing. More categories don't hurt provided they are relevant.
Check to see if competitors outranking you are adding keywords to their business name.
If they are, it's giving them a huge ranking advantage. You can fix the name by sending it to Google via the Redressal Form.
Make sure the internal linking on your website is solid. Google won't properly associate every page on your site with your listing unless you make it easy for them by following internal linking best practices.
Most of the businesses I work with have a lot (1,000-15,000) of locations. So technical SEO becomes a major priority for these businesses.
Make sure there is a static URL for each individual location page. Some enterprise businesses attempt to put the information about all of their locations on one page.
This makes accessing location information more difficult for users and search engines.
Ensure there are internal links to location pages. Many multi-location businesses have internal links to the main store locator page, but do not link internally to individual location URLs.
Another common issue I see is that links to individual locations are only loaded after user input of a postal code or city/state.
Since bots aren't inputing postal codes, they will not find those links. If you aren't linking to your location pages, you aren't passing authority to those pages and are relying on search engines to find them via sitemaps, backlinks, and Google My Business profiles.
Every location page should be listed in a sitemap.xml file that is submitted in Google Search Console.
This is your way to tell Google that the pages are important and give you access to the index coverage report for location pages.
Local SEO doesn't just include your onsite – you should consider links as part of your local SEO strategy too.
Here are two of my fave tried and tested local SEO tips and outreach techniques.
I've had a lot of success link building over the years talking to small local businesses. For example, we ran a really small link building campaign for a brand who had a market in Guernsey.
For the geo-relevance prong of the campaign, we reached out to a range of small businesses which had a .gg ccTLD pitching editorial content and write ups – including a gin company (our copywriters loved that content brief).
It resulted in a link on a contextually relevant local domain – hello, local SEO link juice! Plus, because we'd targeted a brand that was based in the region our client serviced, the referral traffic and brand authority soared off the back of it.
The summary, go for the easy wins when pitching to locally relevant brands. Think about who would really be interested in your pitch and who it would benefit – that goes for the prospect and their audience.
Don't underestimate the power of local directories. Yes, directories have a bad rep, but let's not forget that GMB is technically a web directory. Plus, there are plenty of studies that suggest web directories and local citations seem to be a small ranking factor.
The key? Invest your time into creating listings and backlinks from the directories that offer real relevancy and trust. Use a link prospector to identify a handful of relevant local opportunities or turn to your competitors and review their backlinks to see if they have any local directories that could be of value.
Include location in key areas of the website (on page SEO basics such as title tags, meta descriptions, image alt tags where appropriate, geotags on images if possible, h1s and copy of homepage / main service / category pages), in the footer of the site.
Contact page with NAP and map embedded, social media profiles (all with consistent NAP details linked to from here and footer)
Structured data/schema markup: organization schema with address featured, LocalBusiness Schema on location pages or all pages. These first few points let search engines know where you are based and the area that you are trying to rank in is.
Google My Business, Bing Places, Apple Maps and citations with consistent NAP (Name, address, phone number), local link building campaigns, this also shows search engines where you are based via third parties – an added bonus is that these links also help build your domain authority to some degree.
As you're being linked to from directories within a certain area, it will also indicate to search engines what area you're aiming to rank in.
Reviews strategy: get as many (positive) reviews on GMB and other platforms as possible in order to encourage your listing from ranking above others, reviews are great for both search engines and people to recognise that you are a reputable business with good quality services, typically businesses with more (positive) reviews can get ranked above others in the local pack within SERPs.
Get a Google My Business listing and verify your address. Creating a GMB listing is crucial for sending local signals about your business to Google. Verifying your address will allow your GMB listing to show in the map pack in local searches.
You should also make sure your address in GMB and on your website match exactly, as any discrepancies can confuse Google and hurt your chances of ranking for local searches.
Local relevance on your service pages. If you provide a service in a certain area, you'll want to include local relevance on your service pages. This includes mentioning locations you cover, instead of stating a radius around your address. For example, if you provide a skip hire service across the county of Essex, you'll want to include the town names within Essex that you cover on your service page.
Or if you are more granular and have services pages for each town you service, include smaller villages that surround those towns on your page. Mentioning these locations will send local signals to Google.
Interlink your service pages. If you have different service pages for the locations that you cover, you can take the opportunity to interlink them with relevant anchor text. They may not be backlinks from other websites, but internal links on your website still hold power and when used correctly can give your pages a ranking boost.
It's also important to have your internal linking sorted to give your link building efforts the best chance at showing results.
Good content matters… for local just as much as it does for national campaigns.
Often a local business tries to hyper localize by putting their city name on every page, but people in Las Vegas need answers to questions just as much as someone in Hoboken and often there's no localized difference to the answers you can provide.
This will drive your authority on the topic and help all your other local SEO efforts.
This is what Marcus Sheridan did with his pool company and it WORKED!
It positioned him as the expert and his sales skyrocketed. So, get to work creating content that answers your clients & customers questions better than anyone else out there.
Another powerful framework for creating the best content is presented by Andy Crestodina in his The Content Strategy Framework of the Top 1% of B2B Companies.
Get on podcasts to strengthen your Expertise, Trust & Authority.
Link building is still a very important part of Google's algorithm for local results, but I see SO MUCH link spam out there that it's not even worth getting links for links sake. Get in front of your target audience, be seen as an expert and a nice side effect will be links coming back to your site.
Just remember this rule of thumb, provide real value & the rankings will follow.
Make sure that your big local citations are tackled with the correct information (Google My Business, Bing Places, Facebook, and Yelp).
So many searches today populate local listings or map packs. You need to give your business the opportunity to show up in those as they get the most clicks and impressions.
Add local schema markup. It can help Google better understand your business from the hours of operation all the way to your address. This can help you populate higher in local searches.
Content is still king. Adding content that targets the area you operate in will resonate with your users, but also allow Google and other engines to know exactly what city or locale you are home to.
Spend time perfecting your local schema markup and GMB listing. Keep posting photos and posts on your GMB!