*This a personal freelancing website. Out of courtesy to my full time employers, any projects that I am approached to work on will need to be discussed with them prior to any work being completed.
As an SEO, I'm completely self-taught. But I've worked with some great employers and people along the way which really helped me develop my knowledge.
From 2011 to 2013, I studied SEO and marketing in my own time as a hobby and took a keen interest in how search worked.

My first real job…
I got my first 'real job' as a digital marketing apprentice based here in Milton Keynes. I worked for a local plumbing and heating company. My role there was to manage the website and shadow their existing SEO consultant and learn as much as I could.
I picked things up, and soon developed a good knowledge of SEO and digital marketing. Over the two and half years that followed I was able to make a positive impact on the businesses website.
Improving traffic and rankings.
Joining a marketing agency…
After my apprenticeship I joined a local marketing company. There I managed my own accounts and campaigns, helping websites increase their traffic.
I covered a real variety of marketing areas, including SEO, PPC, Social Media and more. After working there for just over 18-months an opportunity came up that I could not refuse…
Enter Aira, Paddy and Matt.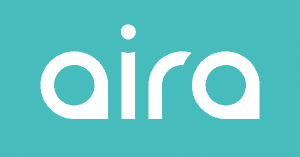 Joining Aira…
I joined Aira Digital in November 2017.
The company was co-founded by Paddy Moogan and Matt Beswick. Both well established personalities in the SEO world. Even now, Aira continues to be one of only a handful of marketing agencies that features on Moz's Recommended Agency List.